Origins of Kinesiology Sports Tape
Kinesiology Tape was originally invented by a Japanese chiropractor, who wanted to create an effective alternative to traditional athletic tapes that limit the body's full range of motion.
The tape is applied strategically, to key pain points on the body, and when used in this way it offers a huge range of benefits, as it can be used to treat or improve a variety of painful conditions.
When applied correctly, the tape can prevent muscles from sending pain signals to the brain and can greatly help the flow of circulation and lymphatic fluid. Made of a lightweight, thin, and ultra-stretchy blend of synthetic or cotton, its formulation and elastic versatility enables it to bind tightly to the body, without being restrictive.
---

---
Kinesiology sports tape acts as a second skin giving you support, whilst the spandex gives flexibility allowing you to move freely. This makes our tape an ideal alternative to a bandage or brace.
Applying Kinesiology Sports tape "unstretched" to muscles or joints can help reduce swelling and pain.
Applying the tape "stretched" to muscles can increase stability, assist muscle contraction and improve joint motion.
---
Heal like an Athlete
With the ability to reduce swelling, ease pains and sprains, and aid stiff muscles, it's widely used by top athletes to improve their performance.
You may have seen them covered in strips of the colourful tape, if you've ever watched a volleyball match or cycling race.
As well as helping athletes, Kinesiology Tape can also be used to improve a variety of health conditions, including back pain, arthritis, carpal tunnel, and lumbago.  
It's currently used by medical and chiropractic experts all over the world, in both athletics and health environments, due to its ability to provide support for sprains, aches, pains, and sore muscles.
The tape is also effective at assisting the body's recovery process.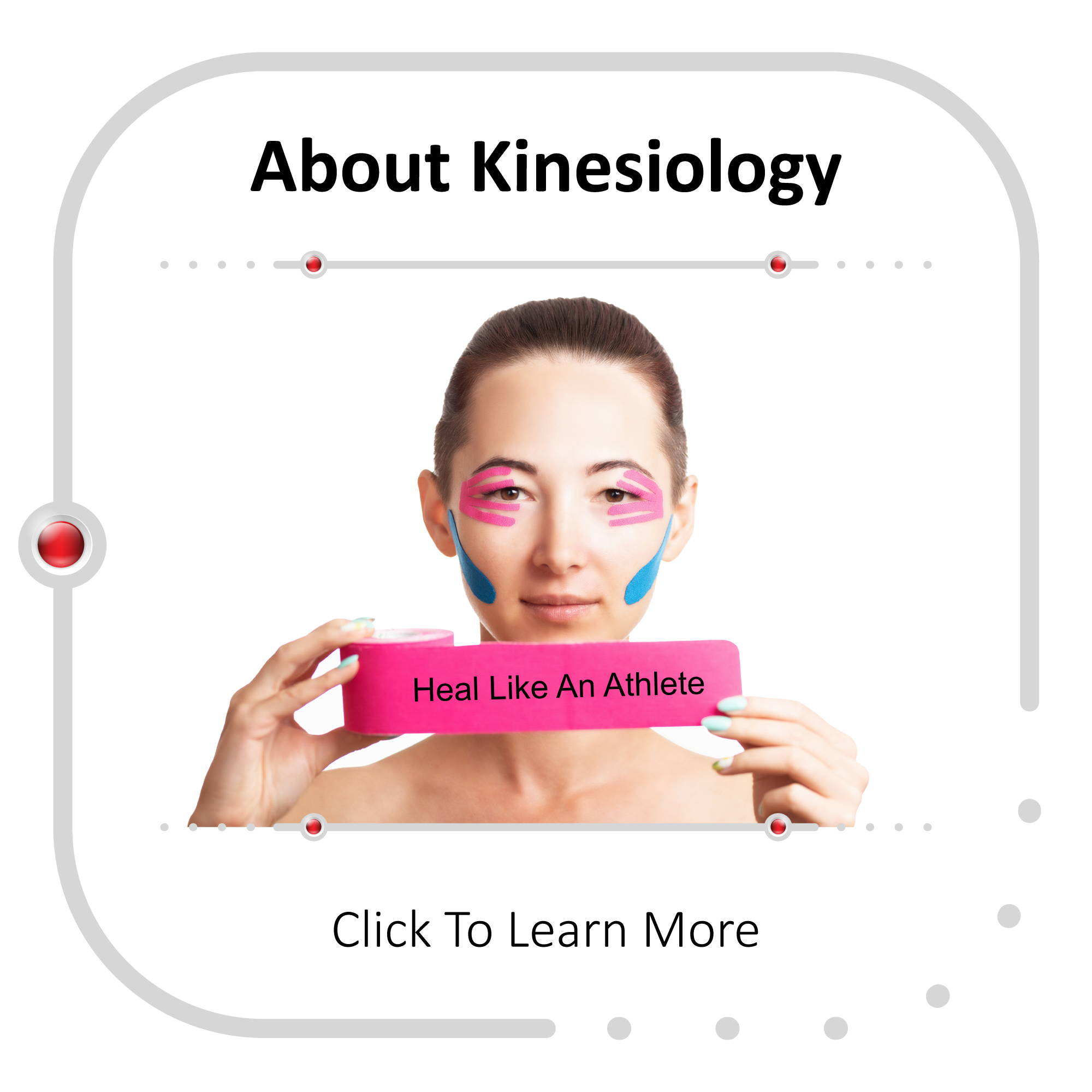 ---

---
---
---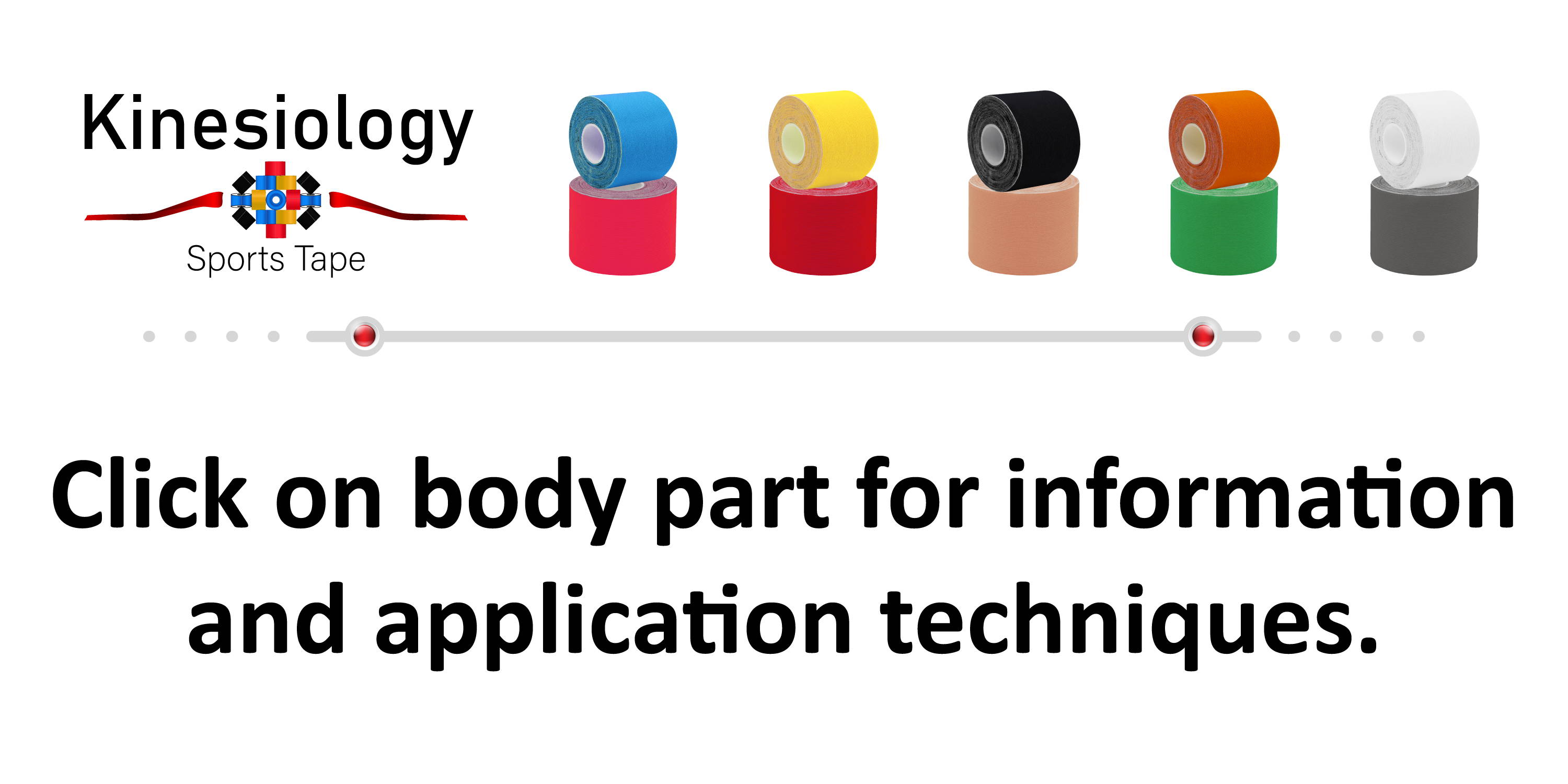 ---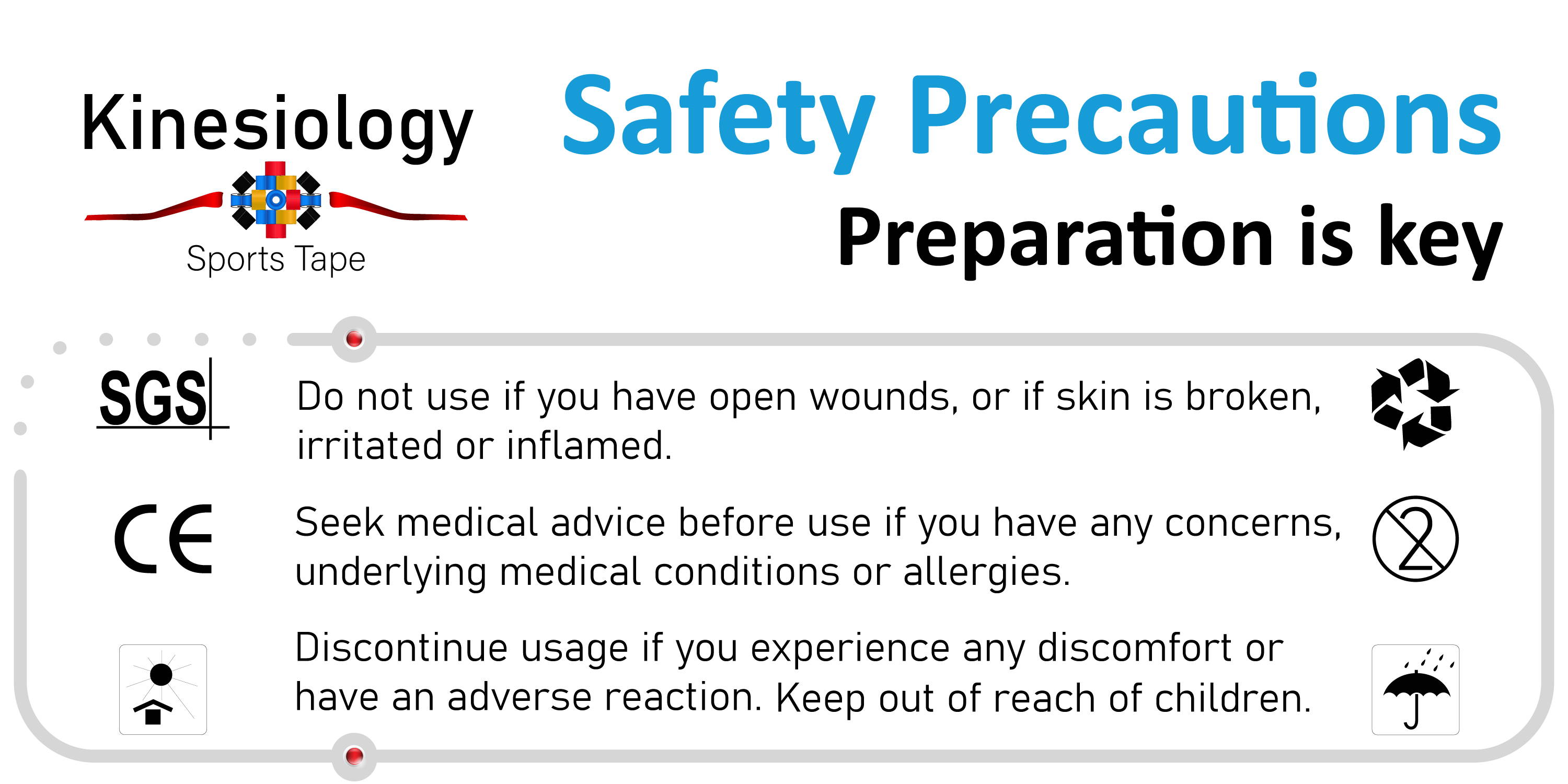 Please do a test patch before applying kinesiology sports tape. Our tape is safe but as a precaution we recommend all our customers to do a test first. This way you can avoid any negative or allergic reaction.
Kinesiology Sports Tape, KT Tape, Precut Kinesiology Tape, Kinesiology Tapes, Kinesio Tape, Muscle Tape, Sports Tape, Face Tape, Neck Tape, Boob Tape, Body Tape, Kinesiology Tape Elbow, Kinesiology Tape Knee, Kinesiology Tape Ankle, Kinesiology Tape Waterproof, Kinesiology Tape Synthetic, Pre-Cut Tape, Precut, Synthetic Tape, Tape with Dispenser, Face Tape, Boob Tape, Kinesiology Knee Tape, Kinesiology Ankle Tape.