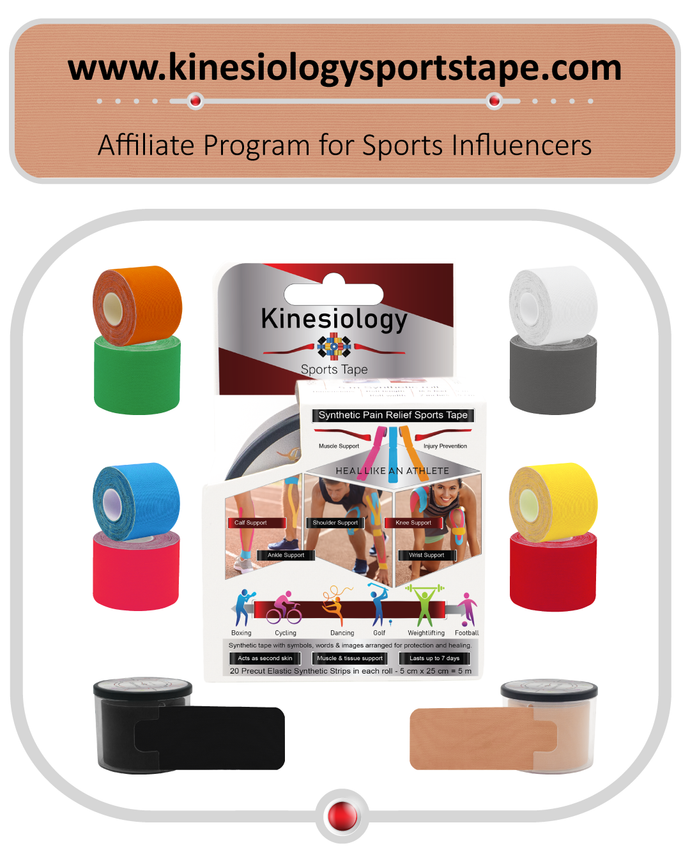 Plantar fasciitis is a medical condition that many people have, and it can severely impact their ability to perform everyday tasks. This is characterised by swelling and aches of the feet and heel, and is very common for people who work in retail or lead active lifestyles. 
There are a few different things that you can do to reduce the impact of plantar fasciitis, but something a lot of people explore is sports tape. Kinesiology sports tape can be used in a variety of different ways, but can it help with plantar fasciitis to make normal life a bit easier? We're going to answer that.
How Does Plantar Fasciitis Affect Life?
Plantar fasciitis can affect your life in a number of different ways. As a medical condition, it can cause large amounts of swelling, discomfort and pain in your feet and heels. Lots of people find it very difficult to walk or even put weight on their feet once the condition has sufficiently aggravated itself.
Obviously, if you're trying to work in a job like retail or simply leave an active lifestyle, this becomes very difficult to do. In some cases, people finish up a shift at the end of the day, limping because their feet have been so badly injured by the condition.
Can Sports Tape Help?
Trying to find something that can help with your aches and pains is quite difficult. However, something that a lot of people look for is kinesiology sports tape, because it can help a lot.
The great thing about kinesiology sports tape is that it doesn't restrict body movement, but encourages healing and provides some support. If you support your feet in the right way with appropriate footwear and sports tape, then you can undo some of the damage, which makes it very good for taking pain away.
Obviously, kinesiology sports tape is not an appropriate substitution for the advice of a medical professional. Most experts recommend that you do exercises to support your feet, and that you also take time away from physical activity where possible. However, as this isn't feasible for many individuals, kinesiology sports tape is a good way to help with everyday life by supporting your body.
Final Thoughts
Anybody who has grappled with plantar fasciitis will tell you that it's a very uncomfortable and unpleasant experience. However, that doesn't mean that you can't make meaningful changes to help support your body and take away some of the pressure. Kinesiology sports tape is good for lots of things, and if you apply it to your feet in the right way, it can be useful for plantar fasciitis as well. Naturally, it's important to make sure that you get your sports tape from the right place, which is where we come in. We are more than happy to help provide you with a range of different tapes so that you can get some of the best results possible.